Pueblo County to move back to 'level yellow' under state's COVID-19 dial due to increase in case rates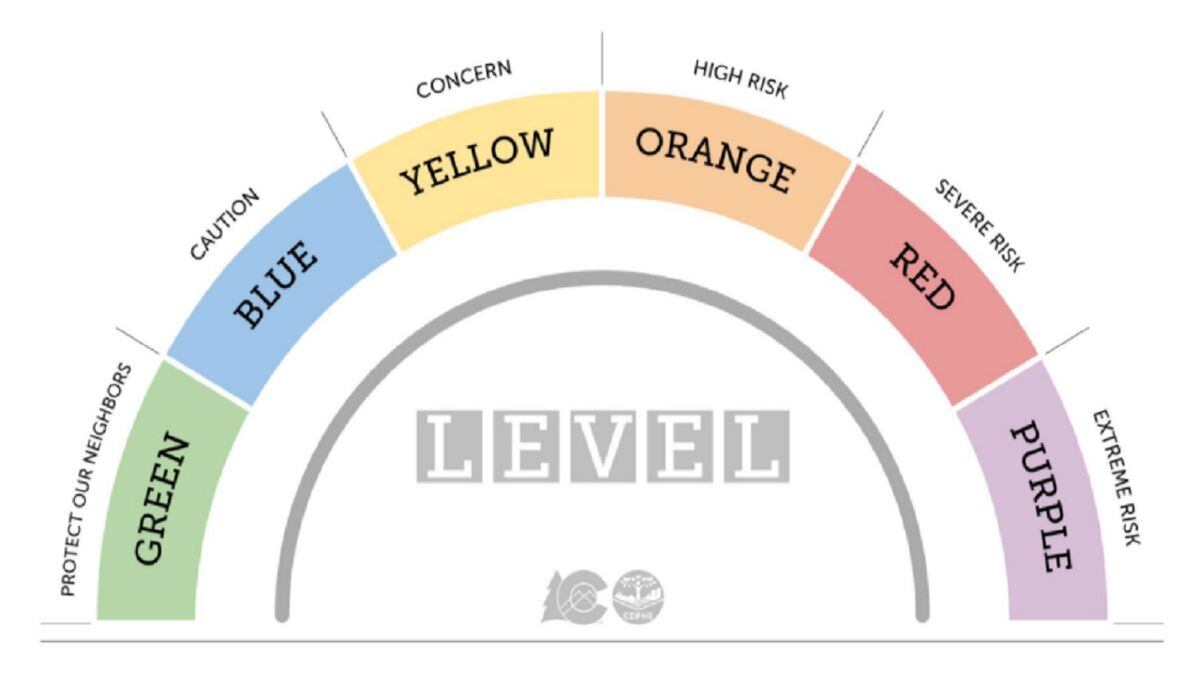 Published: Apr. 6, 2021 at 5:40 PM MDT
|
Updated: Apr. 7, 2021 at 6:29 AM MDT
PUEBLO COUNTY, Colo. (KKTV) - With a recent increase in COVID-19 case rates, Pueblo County will be moving back to "level yellow" under the state's dial framework.
The move takes effect on Wednesday at 6 a.m. Level restrictions may be viewed here or at the bottom of this article. Pueblo County had been in level blue since Feb. 6.
Some of the biggest changes when comparing level yellow to blue include capacity for businesses that are not five-star certified, along with "last call" for alcohol. Under level yellow, last call is 1 a.m., versus 2 a.m. under level blue.
According to the Pueblo Department of Public Health and Environment, Pueblo County is at 177.9 cases per 100,000 people, and the county needs to be below 100 to stay in blue. The percent of positivity at 4.3 percent as of Tuesday, while the number of days of decreasing or stable hospitalization has dropped to three days.
"During the past month, our numbers were low and remained steady, but during the last two weeks our cases have started to increase, and we are at a point where we are starting to get concerned about the numbers," explained Randy Evetts, public health director, Pueblo Department of Public Health and Environment.
Health officials at the local, state, and federal level are encouraging the public to get vaccinated. Vaccine is available in the community to individuals age 16 and older in Colorado. Individuals may sign up at www.pueblohealth.org/vaccine or by calling 719-583-4444, press option 1.
Copyright 2021 KKTV. All rights reserved.